EXPERIENCED AND AGGRESSIVE
DEDICATED, FOCUSED PERSONAL INJURY, LEGAL REPRESENTATION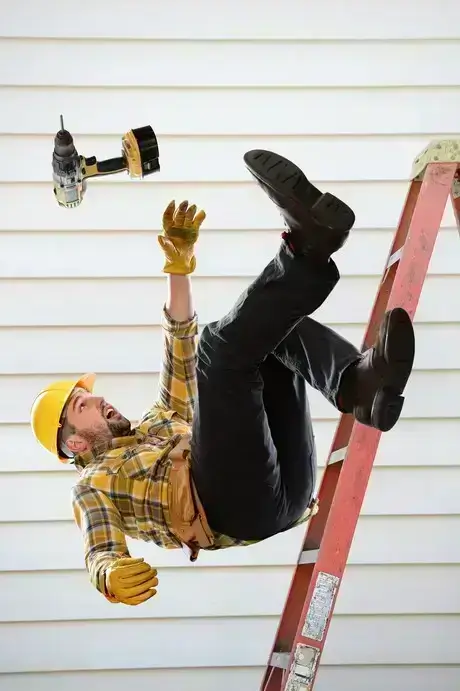 DAMAGES YOU MAY BE ELIGIBLE TO RECEIVE
MEDICAL TREATMENT/MEDICAL CARE
TEMPORARY DISABILITY BENEFITS
PERMANENT DISABILITY BENEFITS
DEATH BENEFITS
LEARN MORE
THE LAW FIRM OF ALEXANDER SOLHI & ASSOCIATES
is dedicated to helping injured workers. If a party unconnected with your own employer such as a contractor, subcontractor, manufacturer or another third party was responsible in whole or part in causing your work accident., you have an opportunity to recover additional compensation through a personal injury claim. To discuss your options with an experienced worker's compensation attorney, contact our law firm online or call us toll free at to schedule a free initial consultation with a highly experienced. We are available 24 hours a day, seven days a week. All consultations are free and confidential.
What They're Saying About Us?
"I have to give this office 5 stars. They helped me out with multiple cases. They answered all of my questions and gave me a run down on what all the possibilities or outcomes would be for me. It was a smooth process for me"

Ruben B.
"The Law Offices of Alexander Solhi was so great at helping me figure out exactly what were the legal actions to go about filing for a workers compensation claim. After an accident at my job, I wasn't sure if my company should have covered it or not, they weren't very clear and brushed it off as if it was my fault and that I shouldn't bothered telling anyone else because it will just make me look bad, especially since I was new. I was recommended here by a friend who heard my story and told me that I should definitely file a claim, and good thing! They told me I filed just in time, they've been so clear and helpful and I'm so glad I didn't just ignore the issue! Hopefully I'm not in another accident but if I am, or I know anyone else that is in one, I will definitely recommend these guys!"

Yanbing Zeng
"I fell at work and fractured my spine in three places. I was unable to continuing working and a workers' compensation claim with my employer's insurance company was filed. Being acutely injured and new (and totally overwhelmed!) with the WC process, I decided to enlist the help and guidance from the Law Offices of Alexander Solhi. THIS WAS THE BEST CHOICE I COULD HAVE MADE!!!

In addition to receiving a surprisingly LARGE SETTLEMENT towards the end of my recovery, their team provided me with countless hours of expert advice and support. They diligently advocated for me every step of the way; ensuring that my medical bills were paid for, lost wage payments were made to me every two weeks (I never missed a payment), additional medical expenses were reimbursed, appointments to specialists were approved (and sometimes even scheduled for me!), and ANY grievances I had regarding my care were promptly addressed and handled."

Caitlynn Nguyen
"A few months ago I was injured at my job from lifting some heavy items. After getting the run around from my company, I decided to seek an attorney to see what my options were. Through some searching, I found this office and was extremely pleased that I did. The team was extremely friendly and knowledgeable. What they're exceptionally great at is keeping the line of communication open. They are really quick to respond to emails (sometimes within minutes). Their team would call to ensure that things were getting done and that I was in the loop. They were happy to answer all the questions I could come up with and address anything I was concerned about. After having my employers treat me the way they did, it was very comforting to know that the staff here was on my side.
Finding a lawyer and going through any legal process is stressful, Take a chance and give this team a call."

Tim Shatzar
"I would highly recommend this office to anyone seeking attorney services.
As far as my claim went, they had a game plan, that was followed and executed swiftly and precisely. My case was settled in about a months time, far exceeding my expectations. I'm pretty sure this doesn't happen to every case, but I was impressed with the service I received, prompting me to refer a couple of my coworkers so that they can be helped also. Thanks again Alex and Nancy."

Ruben Blackwell
YOU'RE NOW JUST A FEW SIMPLE CLICKS AWAY FROM CONTACTING YOUR PERSONAL INJURY ATTORNEY
CONTACT US NOW! LET'S DISCUSS YOUR CASE.
4202 Atlantic Ave. Suite 203,
Long Beach CA 90807
OPEN HOURS
9:00Â TOÂ 5:00 P.M.
© Solhi Law Firm. All Rights Reserved